Board of Directors
Our hard-working volunteers are passionate about the written word and love to share opportunities for our members to hone their craft and connect with each other. WbtR, its officers and members, would love to welcome all writers (18+) to share this journey of inspiration and creativity and get your writing on track!
Maryel Stone, President

Maryel Stone is a native Pittsburgher and retired High School English and Literature teacher. Before she settled on teaching, her work experience was fairly eclectic, from salesperson at a steel company to bank teller to power company credit clerk, which, she claims, led to a lot of life lessons and a cast of unbelievable characters she has sprinkled in her novels.

A prolific writer, Maryel is the author of The Heir of Time Series, a fantasy, YA series with an adult twist. Set in an alt-history Ancient Middle-East, Matthias, Heir of Order, must survive long enough to lead his world onto a path beyond the strict divisions of Order and Chaos.

An avid fan-fiction reader and writer, Maryel can be found on Archive of Our Own (AO3), writing under the penname Marzipan77. Fandom rocks!

Living in Virginia, Maryel spends her time visiting wineries with her husband, cat-sitting for her daughter, and keeping up with fandom while she continues to tell Matthias' stories.
Sharon Krasny, Vice-President

Sharon has worked as an adjunct professor and Advanced Placement Literature and Composition educator in Virginia and abroad teaching in both Hungary and the Czech Republic. She discovered a love of oral history while living overseas. Her debut novel, Iceman Awakens, was the award-winning Silver Finalist of IBPA Benjamin Franklin's Best New Voice in Literature. She has an Instagram following of over 6K listed as skrasny9. In 2022, she was featured with sixteen book signings at Barnes and Nobles around the D.C. metro area and this fall she has been asked to speak at a TedTalk.
Alan Meyrowitz, Treasurer

Alan Meyrowitz received his Doctorate in Computer Science from the George Washington University. He worked for the federal government in managing basic and applied research in artificial intelligence and robotics. His creative writing includes poems and short stories published in Broad River Review, Eclectica, Esthetic Apostle,Existere, Front Range Review, Jitter, The Literary Hatchet, The Nassau Review, Poetry Quarterly, Shark Reef, Shroud, The Storyteller, Vine Leaves Literary Journal, and others. In 2013 and 2015 the Science Fiction Poetry Association nominated his poems for a Dwarf Star Award. He self-published two chapbooks: poems in Overheard At The River's Edge and speculative poems and stories in Night Thing. Alan co-authored a third chapbook, The Forlorn Heart: Poems of Loss and Grief. He has also co-authored stories and poems with his wife, Barbara Meyrowitz.
Rebecca "Becks" Sosa, Co-Secretary

Previously a photojournalist, Becks Sosa graduated from the University of Florida with a journalism degree. She switched careers to education and, now that her three children are grown, is an author. She says her strength is the life she has had with her husband and children – their sense of humor, singular drive and quirky personalities inspire her.

Becks is the author of Suburban Tails, a series featuring the Giraffe Family and their quirky neighbors. Her new project is Table Manners for Humans.

Even the smallest, uneventful things can lead to great stories, Sosa believes. Her imagination is especially sparked by the mundane. And, she believes, a good sense of humor helps. As co-secretary, Becks documents meetings, events and board actions. She is part of the larger decision-making process of the WbtR board.
Kimberly Ray, Co-Secretary

Kimberly Ray is the author behind the poetry series Coffee Shop Sessions (2018, 2020, 2021). Her work has been published in Clay Literary, 3 Moon Magazine, Teen Belle Magazine, The Daily Drunk, the NoVa Bards 2020 Anthology, Confetti: WbtR Anthology 2021, and Poets Anonymous 30th Anniversary Anthology. Kimberly then took first place in the Love Poems category of Loudoun County Library Foundation's 2020 Rhyme On poetry contest for her piece "In My Pocket."

Her poetry delves into the intricacies of relationships: the complex nature of discovery, attainment, and loss. She lives in Loudoun County, Virginia with her family. To find her latest work please visit: https://coffee-shop-sessions.com

As co-secretary, she maintains the WbtR website and membership enrollment, and is part of the larger decision-making process of the WbtR board.
Nancy Wyatt, Member-At-Large

Nancy has a varied background in business, voluntarism, holistic healing, writing, and personal advising. She has managed diverse departments, ranging from fiscal and administrative operations to police and emergency operations, while working for multi-national corporations, non-profits, higher education, a state government, and small businesses across the United States.

As the owner of My Persuasive Presentations, LLC, she provides classes and services as a writer, editor, trainer, life coach, and public speaker. She has many holistic healing certifications and offers a wide variety of Life Coaching and Spiritual Counseling services with an emphasis on stress and pain management.

Nancy won several awards for volunteer work in prisons and shelters, and she served on boards of directors and community task forces for many years.

She authored Three Hots and a Cot, Stories of Courage from People Struggling with Homelessness, Addiction, and AIDS. Nancy also wrote, produced, directed, and acted in a one-act play, "Break the Chain," about domestic violence.

She loves being able to understand people of all ages, cultures, and walks of life. Her greatest gift is being able to show people the beauty in themselves that they may not have known exists.
John Dutton, Member-At-Large

John Dutton has taught language arts to middle school students in Prince William County for more years than he can remember. Seeing that the life of a teacher is filled with stacks upon stacks of papers waiting to be graded, he prefers spending his time as a classroom scribe writing alongside his students. He enjoys writing poetry and stories because anything is possible when pencil hits paper!

In January 2015, John began hosting Spilled Ink. Spilled Ink is an open microphone night celebrating the written word held on the fourth Friday of the month at Jirani Coffeehouse in Old Towne, Manassas. It is open to all writers, authors, poets, or scribblers. All are welcome to read or listen. Please see his website at www.SpilledInkVA.com. John has published two books: Armadillo Lost Her Pillow and Argument at the Airport. His third book, Billy Pug's Bad Day, is now in its final stages, so look for it soon.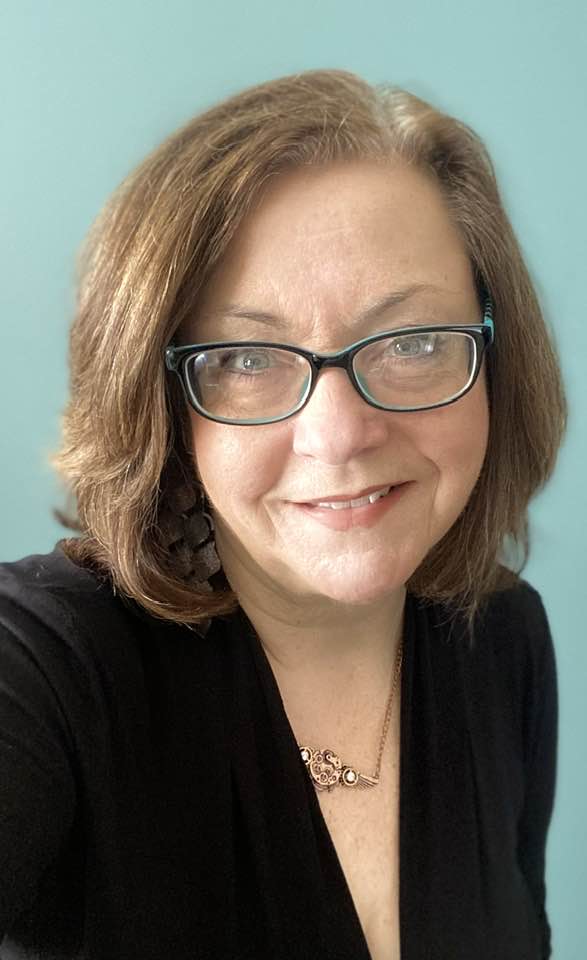 WbtR Members Going Full Steam Ahead